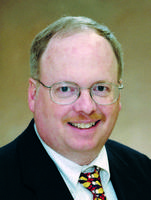 Dual licensing poses challenge
July 27, 2009
How would you feel about letting one of your competitors sit in on one of your planning meetings?
Welcome to the world of dual licensing in the mattress arena, where that very thing happens on a regular basis.
I'm working on a story on the challenges of dual licensing (in which one bedding producer partners with two different
licensing groups), but wanted to throw the issue out to my online readers to get the discussion started.
The dual licensing movement appears to be gaining strength, thanks to the announcement of Spring Air International's six
new licensees, four of which have been working with other brands and are adding Spring Air to their portfolios.
I know that there are positives and negatives to dual licensing, but I do think it is a bit odd for licensees to sit down
with a fellow licensee of their brand who just may also be making and marketing a competing bedding brand.
What do you think?