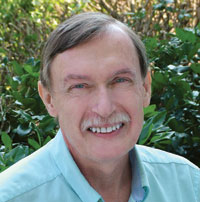 "Furniture Wars" a good summer read
July 10, 2009
I just finished Mike Dugan's book "Furniture Wars: How America Lost a Fifty Billion Dollar Industry" and I highly recommend it.
Not to find out why Asia makes most of our wood furniture these days. That's a two-word answer: Lower costs.
No, what's really interesting about "Furniture Wars" is its blow-by-blow account of the decades of infighting in the executive suites of many of the industry's largest manufacturers.
Dugan's thesis is that the infighting was a distraction that kept the industry from improving its plants and its practices, which might have helped it repel the Asian invasion. (That might be true for some companies, although I've seen plenty of U.S. factories with no ownership issues go belly-up as well.)
Dugan, who was CEO of high-end manufacturer Henredon for 17 years before retiring in 2004 and now is dean of the business school at Lenoir-Rhyne University in Hickory, N.C., writes about the industry from an insider's perspective.
Or an Insider's. He divides the executives and money men who fought over the control of many U.S. furniture makers into Insiders and Outsiders.
The Insiders are people like Smith Young and Mickey Holliman, who devoted their adult lives to building successful manufacturers like Lexington and Action. The Outsiders are those like Richard Manoogian of Masco, which once owned the largest U.S. assemblage of furniture manufacturers, and Colin Carpi, the fascinating investor who started the first American furniture making conglomerate, General Interiors, in the 1960s.
Dugan's account of Carpi alone is worth the price of "Furniture Wars" ($20.99 on Amazon.com). Carpi was a brilliant guy who, like most Outsiders, never quite grasped why the furniture industry operated the way it did, and ultimately was unsuccessful at his goal of weaving together a critical mass of brands. (He also was acquitted of murdering his wife, an episode the book covers.)
The funniest part of the book is its commentary on some of the statements that came out of the short-lived LifeStyle Furnishings International, which acquired most of the Masco furniture companies (including Henredon) before selling them off 14 years ago. Remember Lineage? Dugan is too erudite to call the statements BS, but at one point he does suggest some colorful alternative lines that a more straightforward executive might have said.