Sourcing Strategies by Tom Russell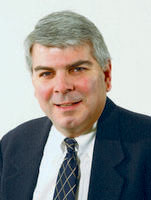 Import numbers shed light on sourcing trends
June 22, 2009
A recent analysis of 2008 furniture imports by Furniture/Today's research department paints a fairly grim picture about the state of the global furniture business.Overall imports had fallen 6% to $22.5 billion, from just over $24 billion the year before. That may not sound like a lot given the state of the economy. Still, it's significant given that imports have been on the rise most of the past decade or more that Furniture/Today has been running the numbers.
Imports from China alone, as reported in the May 18 issue of
Furniture/Today, fell 6%. Meanwhile, Mexico and Malaysia each fell 9%. Italy and Canada each fell 14%, while Indonesia and Thailand fell 8% and 22%, respectively.
Imports from the Philippines, which remains a big source for many high-end furniture companies, fell 13%. Brazil, still one of the most important sources in Latin America, fell 32%.
There were some bright spots. Among Asian producers, imports from Vietnam rose 19%, while imports from Taiwan and India rose 10% and 6%, respectively.
In Europe, the major winner was Poland, which had a 66% increase, placing it at number 11 on the list, up from number 16 last year. Germany also had a slight boost of 1%, placing it at number nine on the list, up from number 11 last year. Sweden and Norway were up 1% and 10% respectively, effectively securing spots in the top 20.
The research doesn't end there. Furniture/Today's exhaustive analysis provides detailed product information by individual country as well as an analysis of which specific countries are shipping by product category.
Based on this research, available at, http://furnituretodaystore.stores.yahoo.net/ftimpexp09.html, readers can get a pretty extensive look at the global furniture business. That, in turn, can help determine who is doing what and possibly even where to shop for certain items.
On one hand, it would seem areas of the world showing a decline in business might be open to negotiate on price. On the other hand, some emerging sources might offer similar flexibility, particularly to help grow their business even further. The advice here is simple: study and use the numbers to your benefit.
We'd also like to hear what your own sourcing trips are turning up. Where are you and your company finding the best deals?