Special Order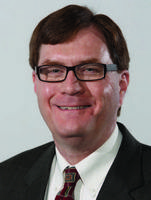 Heilig-Meyers is still with us
June 19, 2009
The recent news that Richmond, Va.'s The RoomStore, once part of the Heilig-Meyers chain, could become a publicly traded company sent us scouring through the voluminous U.S. Bankruptcy Court files in Richmond to see exactly what had become of once-mighty Heilig and its more than $900 million in claims from unsecured creditors.
With valuable assists from Furniture/Today's sharp-eyed research department and Senior Retail Editor Clint Engel, who covered the Heilig-Myers mess when it unfolded in the summer of 2000 and lived to tell about it, I was somewhat surprised to discover that Heilig-Meyers still exists.
But it's only on paper — in the form of a liquidation trust that was formed in February 2006 to liquidate the company's remaining assets and distribute proceeds to creditors. (It took nearly six years to get to that point because of protracted legal battles involving Heilig-Meyers and its lenders.)
Since 2006, the trust has quietly and methodically gone about its work. In early 2008, checks totaling more than $16 million were sent to unsecured creditors.
Granted, that represented only 1.5% to 2% of the total amount each creditor was owed, but most had given up hope of getting anything from Heilig-Meyers by that time.
Curiously, the trust's most recent court filing on March 19 notes that 226 creditors never cashed their checks, so their claims were voided 90 days after the checks were issued.
That money from those uncashed checks (perhaps the recipients mounted them on the wall for posterity) eventually will be redistributed to those who did cash their checks from the first distribution.
But alas, it could be awhile before any more checks are in the mail. The court filing notes that "the trust is unable to determine when a final distribution … will occur."
Perhaps the trustees are aiming for the 10th anniversary of the bankruptcy filing