Special Order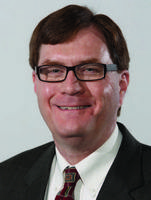 Spring Air bankruptcy may not be good news for ex-workers
June 4, 2009
The "old" Spring Air — the company that shut down its factories without warning about a month ago and put about 700 people out of work — finally got around to filing for bankruptcy a few days ago.
But the filing raised a lot more questions than it answered. And unfortunately, American Capital Ltd., the publicly traded equity firm that owns the company, has declined to answer questions from Furniture/Today — just like it has rebuffed queries from its former employees.
It's still not clear, for example, how much money it received from selling the rights to the Spring Air name to a company headed by former licensee Ed Bates. Plus, there are thorny questions about inventory, warranty claims, and money owed to suppliers that need to be sorted out.
Some of the questions could be answered on June 16, when the company has to submit financial statements and related data to the U.S. Bankruptcy Court in Wilmington, Del. But frankly, I can't help but believe the filing was a defensive move related to the class action suit filed in U.S. District Court in Tampa, Fla., that accuses Spring Air of violating the Worker Adjustment and Retraining Notification (WARN) Act when it closed all those factories.
The suit originally named only Spring Air Mattress Co. as defendant, but it was recently amended to include American Capital and several related entities as defendants.
It wouldn't surprise me if American Capital argues that since Spring Air is now bankrupt, it meets the "faltering company" standard outlined in the WARN Act, and couldn't give the required 60 days advance notice for large layoffs or plant closings.
That's certainly not good news for Spring Air's former employees, who already have been subjected to more than their share of shameful treatment.