Special Order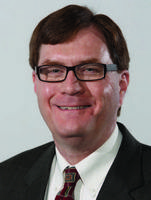 High Point's Saturday opening likely to stay
May 19, 2009
If you weren't thrilled with the new Saturday opening of last month's High Point Market, my advice is to get used to it. It's unlikely that the Market Authority, the group that oversees the event, will consider yet another date change anytime soon.
"We need to have some consistency," Market Authority President Brian Casey said at the group's board meeting last month.
The Saturday opening day, which drew mixed reviews from the exhibitors I visited, was implemented at the behest of interior designers and some exhibitors in the Hamilton-Wrenn district. They complained vociferously that the Monday-through-Sunday format, which had been in place since the fall of 2006, made it difficult for designers to shop the market.
Designers said they prefer to shop on weekends, and since the weekend had been at the end of market, most executives had left High Point and many showrooms had closed before they arrived in town.
Obviously, the Market Authority believes the Saturday opening is a workable compromise between the needs of designers and those of other retailers. Plus, the group is probably reluctant to tackle any date changes at this point, considering that the format has been changed three times in the past four years.
They implementation of the Monday-through-Sunday format, as you may recall, coincided with shifting the market to March and September. The March and September dates proved to be very unpopular, and following the March 2007 market, the Market Authority board reverted back to April and October dates but kept the Monday-through-Sunday format.
The current Saturday-to-Thursday schedule was approved last summer, and the Market Authority has published market dates through 2015. This fall's market opens Oct. 17.