Sourcing Strategies by Tom Russell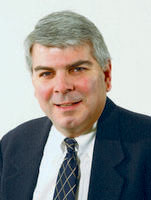 Dubai market has large export appeal
May 18, 2009
Oil-rich Dubai is shaping up as a huge market for furniture sales, those attending the North Carolina Furniture Export Council's breakfast panel at the spring High Point Market heard.
Lu Buchanan, event director for exhibition and publishing company DMG World Media - Dubai, talked about the Index Dubai Interior Trade Show scheduled for Nov. 14-17. And what she said could get furniture folks thinking about attending.
For one, the market includes 1,782 exhibitors including 225 from the United Arab Emirates and 1,557 from other countries, ranging from Afghanistan to the United Kingdom to Vietnam. U.S. furniture producers also have shown there in recent years.
Dubai, one of seven territories in the UAE, is in the heart of the Persian Gulf. As the price of oil has gone up, it has become a huge export market for the United States.
Buchanan said the UAE, which also includes the capital of Abu Dhabi to the south, has a population of 5.6 million.
She said the region includes a large number of Western expatriates who have Western tastes. In addition, there are $698 billion in active construction projects in the UAE alone, and more than twice that dollar amount of projects throughout the Gulf area. And despite the global recession, the UAE is predicting 3% economic growth this year.
At the market breakfast, the message rang loud and clear. Dubai is a place to be for those interested in selling U.S.-made furniture.
According to Furniture/Today's research, U.S. furniture shipments to the UAE jumped 32% in 2008 to $40.8 million. Neighboring Saudi Arabia had an even bigger appetite, with U.S. shipments soaring 73% to $51.3 million.
 
That's not bad in a down economy.
It's also one of the reasons the N.C. Furniture Export Council is trying to assemble another group of companies to attend this year's Dubai event. Anyone interested can contact the High Point-based export office at (336) 884-8170, or visit the show's Web site at www.indexexhibition.com.
If you have been to the show, drop me a line to let me know if you think it's a good bet for either exporting or sourcing.