Special Order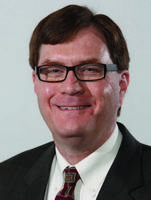 Spring Air employees treated like lumpy mattresses
May 12, 2009
If you need a primer on how not to treat employees when they are dismissed, the former management of Spring Air would make an excellent case study.
Not only did they fail to notify most employees in person when the company suddenly closed its nine corporately-owned factories last week (most found out via a printed flyer posted at the plants' entrances when they reported for work), but the company said it wouldn't pay workers for unused vacation time.
Plus, those who incurred expenses while on company business won't be reimbursed, even if an expense report already had been submitted.
But here's the real kick in the teeth: Health insurance was cancelled retroactively to April 30 — four to five days before the factories were actually closed.
Of the 800 to 1,000 workers affected by the closings, you can bet at least a few have a spouse or child undergoing medical treatment. Some may even be in the hospital. Wouldn't that be a comforting time to learn that you suddenly have no medical insurance?
This shabby treatment was clearly spelled out in the following e-mail sent to former Spring Air employees, a copy of which was obtained by Furniture/Today.
"TO ALL EMPLOYEES OF THE SPRING AIR COMPANIES
"We deeply regret to inform you that due to business conditions, the Spring Air Companies have ceased operations in all locations. Unfortunately this means that employees will not be paid for periods after their last day and will not be paid for unused vacation or unused paid time off…. No remaining expense reimbursements will be processed, including expense reports that have been submitted but not paid. All health and other insurance that was provided as part of your employment was terminated as of the end of April. We are working with your respective carriers to issue HIPPA Notices to all of you this month so that you can more easily obtain new insurance. If you have any questions about your insurance, you will need to contact the carriers directly. Due to the fact that all operations have ceased, COBRA coverage will not be available.
"Your service to the Spring Air Companies has been greatly appreciated and we wish all of you the best of luck in your new endeavors.
"The Board of Directors and Management of the Spring Air Companies"
Spring Air President Steve Cumbow hasn't returned calls from Furniture/Today (or anybody else, as far as we can tell) since the closings, so we haven't heard his explanation.
A lawsuit filed Monday by a former employee of the Tampa factory just might force him to come up with one. It accuses the company of failing to comply with the federal Worker Adjustment and Retraining Notification (WARN) Act, which says an employer must provide 60 days' notice before closing a plant.