Clint's Notes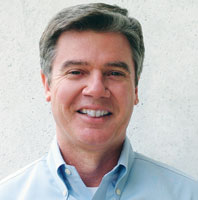 A winning Paula Deen
April 20, 2009
Paula Deen's furniture collection with Universal got a fun and funny plug on NPR's "Wait Wait … Don't Tell Me" quiz show this past Saturday.
Deen was the guest contestant for a segment called "Not My Job," in which celebrities typically are asked questions about something they're not likely to have great interest in (Deen was asked about tofu).
Throughout the segment, which you can find and listen to here, Deen took the good-natured jokes about her butter and deep-fried tendencies and came back brilliantly with some wit of her own. One panelist asked if the furniture was dipped in butter. Another asked, "How do you deep fry an ottoman?"
She could've succumbed to the wisecracks, but Deen's response was quick and disarming. "Oh, it's easy," she said. "You just dip it in egg first."
It's worth listening, too, and I've got a much better understanding now of why she has such a large fan base.