Clint's Notes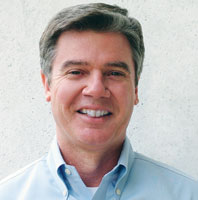 Costco bows out of furniture store business
April 2, 2009
In a press release about the planned closings this summer of the two Costco Home stores in Kirkland, Wash., and Tempe, Ariz., Costco CEO Jim Sinegal said the Home stores were a "valuable experiment" and that the company "learned a great deal about home furnishings in the process."
Apparently one of those lessons was that this furniture store business is a lot harder than it looks. And it's not as if Costco pulled the plug prematurely. The first home store opened in Kirkland in late 2002.
While Costco will continue to sell millions of dollars of home furnishings at its 500-plus warehouses in the United States and other countries, it joins the ranks of Wal-Mart, Sears, and other big box/mass merchants/department stores that have tried and failed at the dedicated furniture store experiment.
Surely the economy and weakness in home furnishings sales didn't help the experiment as Sinegal points out, but what is it about this format that's so difficult to copy for non-furniture store types? Is it the back-end headaches? You'd think Wal-Mart and Costco could overcome those. Is it the profit margins? I thought these guys were working on thin margins to begin with. Is it the competition? Since when has competition slowed down these giants?
My guess is it's all of the above. I think non-furniture store operators see the markup at furniture stores and they think, "Easy pickin's!" They're a bit blind to all the costs that eat away at the markup and the dedicated talent it takes in the showroom, in the warehouse and in the corporate office to make it all work.
What do you think?