Editor's Desk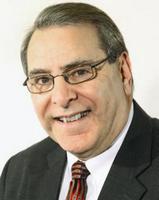 Give Ashley Furniture An "A" For Attitude
April 1, 2009
If you sell furniture, at some point you've probably heard a consumer compare buying furniture to having   root canal without a sedative.
In fact, with perception being reality, many consumers will tell you that people who sell furniture are right up there (or down there) with used car salesmen.
However, an item that Google picked up today sends a signal that not everyone who sells furniture is a rotten apple.
Google picked up a plea for help that a consumer had sent the St. Petersburg Times.  It seems that a little over a year ago, the consumer had purchased a leather lounge chair at an Ashley store.  As luck would have it, a short time after the one-year warranty had expired, the customer noticed that the leather was peeling from the back of the chair.
You can read the story here: http://www.tampabay.com/features/consumer/article988783.ece
The consumer said she wrote to the store and to headquarters but was getting nowhere.
The newspaper, acting on the consumer's behalf, contacted Ashley' corporate office and reported that Carrie Timp, a staff member at the corporate office supplied a "positive and timely response."
While noting that the one-year period had elapsed, Timp apologized for the problem and said that, "in the interest of custoemer service, we are willing to offer the customer a store credit to re-select a different recliner."
Hats off to Timp and Ashley for doing the right thing.
In this day and age of being able to find anything online, no good deed–or bad– will go  or unnoticed.