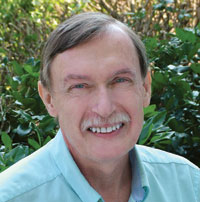 Pier 1 Imports rises from the doormat
March 24, 2009
Pier 1 Imports' stock has gone from doormat to darling in two days. It rose 275% Monday and is still climbing today.
All this after an evidently successful move to shore up its balance sheet by selling some debt to an overseas subsidiary, and a report by industry analyst Budd Bugatch of Raymond James that, in his opinion, the Fort Worth, Texas-based retailer now looks strong enough to survive the downturn.
Obviously, the price had been driven down by short-sellers anticipating a bankruptcy filing. They evidently expected the company to follow the path of its onetime cross-town rival in Fort Worth, the Bombay Company. But this buying spree can't just be fueled by investors covering their shorts — a 275% jump in a day will attract many followers to the bandwagon.
Not long ago, the stock cratered at 10 cents per share. The last time I checked today it was 86 cents — still far from its peak of $8.25 in the past year, but up about 48% on the day.
What's also amazing is the volume. In the 15 minutes or so it has taken me to write this post, it has gone from 6.5 million shares traded today to more than 9 million — more than Sears, more than Home Depot. First time I've ever seen that happen.