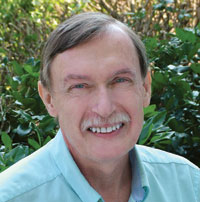 Who might buy furniture companies?
March 16, 2009
Furniture/Today columnist Jerry Epperson wrote a piece a few weeks ago lamenting the fact that he could either supersize his fast-food meal or for the same money, buy shares of stock in several furniture manufacturers or retailers. His point: Many of the stocks of our industry's publicly held companies are way undervalued.
This raises an interesting question. Even in this era of tight credit, I wonder if some investors might pony up the money to acquire some of our industry's storied names at bargain-basement prices.
Who could afford to do so? Well, some folks in China. Or maybe the big U.S. rent-to-own operators, who are doing so well in this down economy that they could buy much of the rest of the industry if they wanted.
One problem in making an offer might be figuring out how much a storied U.S. furniture brand is worth these days. Even the good ones are having trouble generating any decent returns now, meaning that a buyer might have to wait until after the recession to see an investment pay off.
Prospective buyers might also take the vulture approach, waiting for companies to fall into Chapter 11 so they could acquire assets and not have to worry about all that pesky debt.