Clint's Notes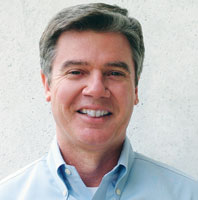 What Ikea does right
March 16, 2009
It's difficult to visit an Ikea store and not leave as a fan.
It's also difficult to leave without at least a little something in your hand (a cutting board for me and candy for, er … my daughter).
Now that I've wiped away any attempt at objectivity, here's my take on some of the things that make Ikea a success. I recently visited the new Charlotte, N.C., store on grand-opening day.
Ikea works at saving consumers money and it's not shy about letting them know it. In the restaurant, where you can get a hearty breakfast of scrambled eggs, bacon, potatoes and more for $1.99, a sign asks you to clear the table when you're done — because your small effort saves you money. The same goes with the furniture — flat packs save you money. A little elbow grease saves you money.  Suddenly everything in the store looks priced to steal.
Even as you're checking out, Ikea tries one more time to save you money. Instead of a credit card, pay with your debit card and you'll get 3% off the purchase. Ikea is refunding the normal cost of a credit card transaction to you. Brilliant.
Ikea knows how to draw the crowds and create excitement.  Even on the rainy, cold opening-day morning of my visit, customers who had been waiting in line (some for days) didn't seem the least bit cranky. (You can meet some of them in a video here.)
Ikea kept the crowd entertained in the final hours with a band and beach balls. When they finally did get into the store, the customers were greeted with the rousing cheers and applause from Ikea employees in a celebration that seemed to last half an hour, or as long it took to get the line of 2,000 or so people through the doors.
Cross merchandising/mass merchandising. All room vignettes in the furniture showroom are fully accessorized with items that are for sale and at your fingertips. If you're browsing through a dining room vignette and you happen to like the wine glasses or the runner on the table, chances are you'll find a big display of them just feet away in a bin or on a shelf.
Employees are treated right. For several years running, Ikea has been ranked on lists of "best companies to work for." In this economy, the retailer's focus on human capital development may not seem as important, because so many people today are simply thankful to have a job — any job. But in the long run it makes for a stable, loyal workforce.
And it all adds up to lots of customers who are also fans.