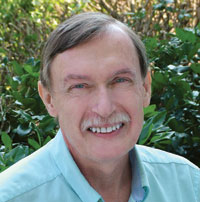 Like us, president's new man has China ties
February 25, 2009
President Obama's latest, and hopefully last, choice for Commerce secretary has something in common with the furniture industry — close ties to China.
Former two-term Washington Gov. Gary Locke is the son of Chinese immigrants and is the only Chinese American ever to become a governor. In the four years since he left office, he has led the China practice of a Seattle law firm, according to a New York Times profile. He probably has Chinese President Hu Jintao on speed dial.
Will this help industries like ours that have become so intertwined with China? Couldn't hurt.
The Department of Commerce's most high-profile dealings with the industry have involved placing antidumping duties on Chinese-made wood bedroom furniture, but a guy with Locke's credentials and relationships could help put out any other fires that might come up.
I wonder if he'll push China to allow the value of its currency to rise, which some Americans have been urging to level the trade playing field. In today's economy, however, it's hard to imagine any politician pushing a policy that could raise prices for U.S. consumers.
(I also found out that Locke might have been a neighbor of mine when I was a kid. Turns out we both lived in public housing in Seattle. Small world.)