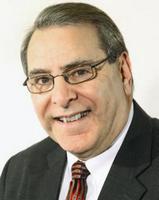 Casual market: Selling romance
September 30, 2008
I recently had the pleasure of attending the International Casual Furniture & Accessories Market at the Merchandise Mart in Chicago.
In a word: Wow! Even though areas close to Chicagoland were still flooded, no thanks to Hurricane Ike, the mood was upbeat, the halls were busy and exhibitors, for their part, brought a storm of their own, flooding the show with well-designed, upscale introductions.
I had been away from this show for some time, and it was at once refreshing and gratifying to revisit this segment of the home furnishings market.
One of the things that floored me was the large number of better goods that were aggressively shopped by a diverse group of merchants that included Top 100 furniture stores, pool and spa retailers, catalogers, hardware stores, discount and mass merchants, architects and landscape designers.
That appetite for better goods, by both exhibitors and retailers, caused me to wonder why we haven't taken a page from the casual segment's playbook.
How is it that suppliers and retailers in this arena don't blink, break into a sweat, or even breathe hard when evaluating a table set to retail for $2,499?
For me, the answer came in the hour I spent with Art Thompson, who has run Laneventure since its inception in 1989. Thompson, who is turning the company's reins over to Gary McCray, looked around the showroom and asked me to tell him what business he was in. I looked around and saw tables, chairs, umbrellas, outdoor beds and more.
Before I could answer, Art said, "Ray, let me tell you what I see. I see us as being in a business that brings people together; a business that sells romance, promise and possibilities."
Looking at the showroom through Thompson's eyes, I saw the same thing. When a dream merchant looked around that showroom, there were no commodity goods in sight. Instead, there were unlimited opportunities for aspirational selling.
And while Thompson is that dream merchant, he has his feet planted on terra firma. "What motivates a consumer to buy is not simply that she can get $100 off," he said. "What truly motivates her is providing her with the tools to allow her to create the lifestyle she envisions."