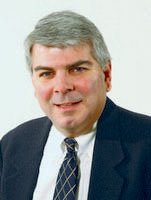 Philippines furniture makers excited about new markets
February 24, 2006
Smart businesses are always seeking the next opportunity.
Last fall, a Malaysian trade official urged furniture makers there to do that by targeting higher-end customers. How well they took that advice will be seen at the upcoming Malaysian International Furniture Fair, which runs March 7-11 in Kuala Lumpur.
Furniture makers in Cebu, Philippines, have similar opportunities, according to a trade group promoting the upcoming Cebu Furniture and Furnishings Exhibition, which runs Feb. 26-March 1. Industry leaders touting the show recently said they want to start pursuing business opportunities in Russia and China.
In each of those countries, officials say, there is growing middle class that will appreciate the high style and creativity that Philippines-based furniture makers have to offer.
Up to now, manufacturers have largely focused on the North American and European markets, which each represented about 19% of attendance at the 2005 CebuX event. Much of that business goes to OEM customers.
That obviously has paid off. With customers ranging from Ultimate Accents and Pulaski to Magnussen Home and Bernhardt, Philippines-based manufacturers have made their mark on the U.S. market. According to U.S. government figures, furniture imports from the Philippines rose 11% in 2004, to $202.7 million. For the first half of 2005, they rose 23% from the same period in 2004, to $124.8 million.
Based on such numbers, CebuX promoters aren't going to abandon the U.S. market anytime soon. According to their most recent trade data, about 68% of their companies' furniture exports go to the States.
But they also aren't going to limit themselves. Even before the recent interest in Russia and China, the Philippine producers have pursued other new markets.
With similar vigor, they have catered to Middle Eastern markets. According to show statistics, 8% of the buyers at CebuX in 2005 came from there, thanks in part to the ease of travel between the Middle East and the Philippines. With large-scale developments occurring in places such as Dubai, the market has a lot of potential.
Growing markets in Russia and China only add to the possibilities for manufacturers and their employees in the Philippines.
Show organizers acknowledge that their exhibitors compete against Chinese manufacturers that have recruited talented Filipino workers to make Philippines-style product.
Chinese plants, however, have to import raw materials, which range from abaca to bamboo and coco shells. Filipino manufacturers have the advantage of having those materials at their fingertips, which should help them produce and quickly ship finished goods to Russia and China.
But as with the U.S. market, their success also depends on how well they market the goods to their prospective customers.
Thanks to the use of indigenous materials, many of the Philippines products have remarkably eclectic, distinctive designs. If consumers in Russia and China are as curious about such materials as their American counterparts, they will want to know the stories behind them. That's where the Filipinos also should excel. After all, who out there is better to tell that story than the people most familiar with the materials in the finished product?
If it can succeed at doing that, the furniture industry in the Philippines should have unbridled potential to sell not just in Russia and China, but other emerging markets too.  (to view or add public comments click on "Add your Comment" below each blog post)