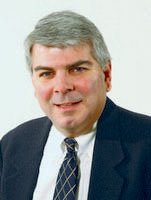 Vietnam makes strides but has a ways to go
September 6, 2005
In the grand scheme of things, a year is just a short period of time. But a whole lot has happened in Vietnam in the past year.
Just ask Lloyd Hicks, a general manager at coatings supplier Akzo Nobel. Last year, his company opened an administrative and technical support office in Ho Chi Minh City. Since then, he has seen eight furniture plants built in the area, each capable of producing 200 containers a month of furniture or more. That has helped Akzo Nobel more than double its Vietnamese client base and allowed it to add some 60 employees.
Of course, you don't have to take Hicks' word for it. Ask any Vietnamese manufacturer and they will talk about their expansion plans. Not all are of the magnitude Hicks described. Still, the activity reflects growing demand for furniture from Vietnam in the U.S. and European markets.
Does Vietnam pose a threat to China? Not anytime soon. First, a lot of the bedroom business that went to Vietnam during last year's antidumping investigation shifted back to China once the duties imposed proved lower than expected. Second, the volume of furniture imported from China still towers above the volume coming from Vietnam. Third, China is a much larger country, and has been at this a lot longer. The quality of Chinese-made goods is evidence of that.
Quality in general also is good from Vietnam, but it was clear from a visit I made there in late June that some factories have a ways to go. As anyone in the industry knows, it's one thing to say you can produce furniture for the U.S. market. It's an entirely different thing to actually do it and do it right.
In some cases, products coming out of Vietnam are styled more for the European market, because the country has been producing for that part of the world a lot longer. It could take some time before goods, especially those made at some Vietnamese-owned factories, will be suitable for the U.S. market.
Still, the capabilities are there, as evidenced by the $364 million in furniture Vietnam sent to the United States in 2004. What the Vietnamese likely need to do is study the U.S. market to learn more about the styles Americans want and buy. While a good U.S. business partner like Bernhardt or Century can provide those designs, it might behoove more Vietnamese manufacturers to visit U.S. retailers to see what's on the floor.
Those who aren't doing so already also may want to visit markets in High Point and Las Vegas to see the trends. Finally, they might want to carve out a niche for themselves that isn't being met by the Chinese, perhaps in higher-end accent, occasional and home office furniture.
 
With that kind of approach, Vietnamese manufacturers will get better and better at what they do. When — not if — that occurs, Chinese manufacturers might have a little something more to worry about.  (to add or view public comments click on "Add your Comment" below, or to email Tom directly click here.)