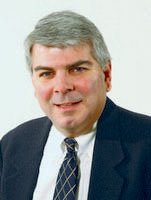 Vietnamese furniture makers anxious about antidumping
July 21, 2005
By now, most people in the furniture industry have put the antidumping debate in the past. Because it was one of the industry's most divisive issues ever, few want to revisit or relive that difficult period.
But antidumping apparently is at the forefront of many manufacturers' minds in Vietnam.
In late June, I traveled there thanks to Jeff Dilley of Exsero Services, a sourcing agent with offices in Vietnam and Washington, D.C. Dilley arranged for me and Cinde Ingram, managing editor of sister publication Casual Living, to visit indoor and outdoor furniture plants in the Ho Chi Minh City area in the south and in the Binh Dinh Province farther north.
We found out that antidumping was weighing on the minds of several manufacturers there. That's partly because their country has been hit with at least two antidumping suits from the United States in the past few years. The first dealt with frozen fish, the second with frozen and canned shrimp. Both resulted in duties on many Vietnamese companies that exported these products to the United States.
Vietnamese furniture manufacturers are, as you would expect, quite familiar with the suit certain U.S. manufacturers brought against Chinese wood bedroom manufacturers two years ago. After all, some factories in Vietnam garnered more bedroom business as importers shifted sourcing to the next logical low-labor cost country in Southeast Asia.
Now, those manufacturers fear they face a similar U.S. antidumping suit. Those fears may be warranted when you consider how much furniture the United States imports from Vietnam, and how quickly that's growing. In 2004, U.S. furniture imports from Vietnam rose 116% to $364.4 million from $169 million in 2003. That put Vietnam among the top 10 source countries for the U.S. market.
The Vietnamese government also appears to be fueling some of the fears. A headline in the June 28 Saigon Times read, "Vietnam's key exports likely to face dumping charges." The article said that an official at the Ministry of Trade had warned how industries such as textiles, footwear, seafood, farm produce, electronics and handicrafts are vulnerable to dumping charges abroad.
The story did not mention indoor residential furniture, but Vietnamese officials in and outside the industry are wary, especially since there country has been hit with nine antidumping cases from Europe, two from Canada and the aforementioned two from the United States.
You can see why they're worried, but it's probably safe to say the U.S. furniture industry won't get into another antidumping fracas anytime soon. For one thing, China's wood bedroom furniture represented a much higher dollar volume. Secondly, the final duties turned out to be very low in most cases, far less than antidumping supporters had hoped for. Third, the whole affair created an incredible amount of ill will that most don't want to experience again.
Does that mean an antidumping case against Vietnam will never happen? That's a question we can't answer. But Vietnamese manufacturers might be wise to focus their attention elsewhere.
As one observer noted, the fear could become a self-fulfilling prophecy: "They keep talking about it like it's going to happen. If they stop talking about it, it won't happen."  (to add or view public comments click on "Add your Comment" below, or to email Tom directly click here.)