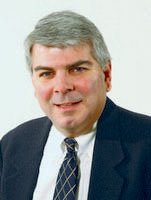 Kuala Lumpur shows progressive side of Asia's Muslim population
June 19, 2006
In early March, just before the Malaysian International Furniture Fair, a report ran in The New York Times with this headline: "Muslim-Led Protesters Rage Against Bush on His India Visit."
The story described how anti-Bush protests in Mumbai, India, led by Muslim groups and leftist political parties, drew crowds between 250,000 and 700,000, a staggering figure when you consider it's larger than the population of midsized U.S. cities. An accompanying photo illustrated those disturbing proportions — the crowd filled the frame of an aerial shot.
The story also described people defacing the U.S. flag and voicing angry anti-U.S. sentiments. One 25-year-old student said he would use a suicide bomb against Bush if he could, and perhaps even take the fight to America.
The story made me wonder: Just how pervasive is anti-U.S. sentiment in the world? Should I feel uncomfortable traveling to a largely Muslim country where such sentiments might erupt at any moment? That would include Kuala Lumpur, the Malaysian capital and the site of the annual MIFF.
But if there was any anti-American sentiment in this city of 1.5 million people, I didn't spot it, at least at MIFF and in the vicinity around Kuala Lumpur. For one, like other furniture shows, MIFF is a hub of commercial activity, where people are more interested in doing business than in voicing political ideologies.
Second, the city has a cosmopolitan feel, and residents appear to have too many other distractions to be worried about conditions in other less-fortunate parts of the world. As one observer noted, the people are just too involved in their own thing to want to stir up trouble.
And while signs of Muslim culture abound, they are peaceful, not violent expressions of that faith. For example, women appear to be comfortable wearing headscarves as part of a religious tradition, not as expressions of religious fanaticism.
Third, Kuala Lumpur is a hotbed of globalization. If people don't like Americans, they don't show it in their buying habits. Here's a short list of some U.S. brands I saw on display in malls and on city streets: Domino's, Hush Puppies, Serta, Ace Hardware, Dockers, Starbucks, Sealy, Marriott, CitiGroup, Hollywood Café, Auntie Anne's, McDonald's, Levis, Kenny Rogers Roasters, Pizza Hut… The list could go on and on.
U.S. brands don't mean there are no anti-U.S. feelings. But the job opportunities they create should make people think twice before burning a U.S. flag. After all, the freedoms the flag represents helped create the opportunities that led to those companies getting started and subsequently creating jobs outside the United States.
The same thing can be said for sourcing opportunities that exist in the Malaysian furniture industry. Many manufacturers here are doing well thanks to the business they get from the U.S. market.
On a more positive note, the same issue of The New York Times had a story about how business leaders in the United States and India were seeking to improve investment and commercial links between the countries. Like China, India also has a growing middle class, which likely will boost trade opportunities. Along with creating franchises and U.S. brands in the market, it could lead to even bigger employment opportunities, such as Cisco's plans to invest over $1 billion and triple its Indian work force.
Did the Mumbai protesters reflect on any of this before they assembled en mass to criticize the United States and President Bush? If so, they might have thought twice about the negative message they were sending to potential investors.