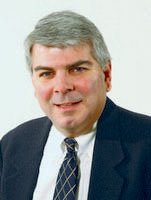 Why offshore producers want facilities in U.S.
May 24, 2006
Economic developers typically are a secretive group — and for good reason. They don't want to jeopardize potential deals that could bring jobs to an area. But late last fall, two of these officials in the High Point area talked to Furniture/Today about what could be an exciting development in the industry.
Without revealing details, they told us that several Asian furniture and components makers had visited the area in recent months to inquire about setting up some type of manufacturing or distribution. Given the rise of furniture manufacturing in China, that almost sounds too good to be true.
It also makes sense, and here's why. Already, a number of domestic manufacturers and importers have warehouses in the High Point area to handle imported product. Those facilities help provide an important logistical infrastructure for fill-in orders and repairs. Some, including an MGM Transport facility in Eden, N.C., handle light assembly too.
The result is that importers get the best of both worlds. On the one hand, they get goods made less expensively in Asia. On the other, these domestic facilities provide quick turnaround on repairs and also fulfill smaller orders for customers that can't order full containers.
Asian manufacturers see the wisdom of this strategy and may be following suit. But they apparently want to take it a step further by having some manufacturing here. Whether that's case goods finishing, repair or light assembly, or even full-fledged upholstery manufacturing, is anyone's guess.
But having some sort of U.S. operation could help Asian companies prosper in three key ways. First, it would diversify their global manufacturing portfolio. Second, it would put them closer to the U.S. market and thus allow them to respond more quickly to their U.S. customers. Third, it could help offset such things as rising fuel costs, fluctuating currency rates and ongoing administrative reviews for antidumping duties.
How this plays out remains to be seen. There doesn't appear to be any deals on the horizon. But one Lexington, N.C.-based economic developer noted he had at least two foreign manufacturing prospects come to town recently, including one weekend-long visit. He wouldn't say much more than that, except that he would be getting more and more quiet as any deal progressed.
Should any of this concern domestic producers already struggling to hold on to the last of their manufacturing base?
Perhaps. But it also points to an opportunity. If Asian manufacturers need a domestic facility to serve adequately the U.S. market, then U.S. manufacturers, which have such facilities in place, should occupy an enviable position in the marketplace. Those that can use those facilities most effectively will be the ones with the best shot at success.