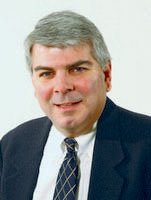 Malaysian furniture industry has opportunity to reach higher end consumer
November 22, 2005
At a dinner with the Malaysian Furniture Promotion Council, Plantation Industries and Commodities Minister Datuk Peter Chin Fah Kui gave this advice to furniture manufacturers: "Focus on quality and original designs if you want to penetrate the medium to higher market segments."
His speech, covered by the Malaysian National News Agency Bernama.com, also noted it was important to create "Malaysian's own brand of premium offerings and become market specific to cater to the needs" of those various markets.
Now to anyone making furniture, that should be obvious. But to countries like Malaysia that are trying to gain a competitive edge in the world market against other major producers like China, it also could be a novel approach to help boost market share.
That's because, for years, many Malaysian producers have targeted the promotional and lower-medium price points in the United States. In this segment, it has a niche in that area, particularly in the casual dining segment.
After two visits to the Malaysian International Furniture Fair, I found it obvious that the manufacturers there are talented in both promotional casual dining and bedrooms with fairly simple lines and little or no carved elements found on many Chinese-made products.
But there's a lot at stake for a country that wants to maintain its competitive position in the U.S. market. In 2003, Malaysia was the number six exporter of furniture to the States with an estimated $504 million in products shipped here. In 2004 the figure rose to $605 million, which edged out Indonesia for the number five spot.
Today Malaysia continues to hold that enviable position in the top five U.S. furniture sources, with $345.4 million in shipments during the first six months of 2005. That's up 23% from the amount it sent here in the first half of 2004.
The question manufacturers must ask themselves is what can they do to retain or even improve this spot in the future.
Staying the course is one way to go. But with his simple advice, Chin Fah Kui is issuing a challenge: To continue attracting American buyers, you must show your skill and versatility to produce unique and sellable designs.
That reminded me of a conversation I had with one U.S. buyer who had visited the Malaysia show last year. He said he saw a lack of product style and selection and probably would not return. Obviously, that's just one man's opinion. But manufacturers have to ask themselves how many others share that opinion. Most importantly, what effect is it having on their business?
Granted, producing medium to higher-end products won't be easy for some companies. It will take time for them to better understand the U.S. market and create the design and quality that segment is seeking in furniture. In addressing the higher end, it also will be competing with some Chinese and Vietnamese producers looking to reach the same segment.
For many in Malaysia, it undoubtedly will be a tough balancing act. But it certainly may be one to pursue if the country wants to maintain if not increase its position on the list of top furniture sources.  (to view or add public comments click on "Add your Comment" below each blog post)