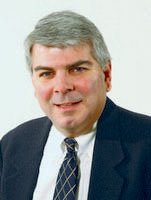 Should you worry about Avian flu?
June 13, 2005
Here at Furniture|Today we'd agree that it doesn't help anyone to be alarmist. But there's a difference between alarm and being educated on an issue.
Avian Flu is one such issue. That's particularly true when you consider the amount of travel to Asia by people in this industry and outside it.
By now, most people reading this column are aware of the problem. English language papers ranging from The Wall Street Journal to The International Herald Tribune have reported on the situation.
Avian Flu is a virus that affects birds such as chickens and ducks in countries. Most cases have been reported in countries such as China, Vietnam, Indonesia, Cambodia and Thailand. In response, millions of birds that are either infected or thought to be infected have been slaughtered.
What gave me reason to pause was a recent Journal headline that read, "World is Unprepared for an Avian-Flu Pandemic." The article said that the disease, which had infected and killed 53 people by May 19, could mutate to a form that is "easily transmitted from person to person." The article went on to say that the disease could trigger an economic crisis resulting from stalled trade and travel.
Most importantly, it could sicken or kill millions of people both here and abroad. That, according to the Journal article, could put it on par with previous pandemics, such as the 1918 flu, which killed at least 50 million.
Again, none of this suggests cause for alarm. The Centers for Disease Control and Prevention says there is limited evidence of human-to-human transmission. The CDC also is working with the World Health Organization to monitor and perform lab testing of the virus. Such efforts could help us better understand and fight the disease.
And while there are no specific vaccines to fight avian flu, one medication called Tamiflu could help stave off illness. The Journal also reported that another experimental vaccine is currently in safety tests.
Still, we can't close our eyes to the threat. With that in mind, it behooves travelers to take the necessary precautions to prevent contracting and spreading this disease. Here are several precautions suggested by the CDC's Web site.
· Avoid all direct contact with poultry. That includes touching any birds, whether they appear sick or well. Don't make any unnecessary visits to poultry farms or bird markets where these animals are kept. 
· Wash your hands often, particularly if you touch any surface where poultry has been. Alcohol-based hand rubs also are effective for hand washing if soap and water are not immediately available.
· Only eat thoroughly cooked foods from poultry such as eggs and meat. 
· Report any symptoms — including fever, coughing, difficulty breathing, and body aches — to a U.S. consular officer who can help you find appropriate medical services. Tell the health care provider where you have been, particularly if your travels have taken you to areas reporting avian flu.
· Monitor your health for at least 10 days after your return. Again, let your health care provider know where you have traveled.
The above recommendations may seem like common sense. But they also help reiterate what we need to do when traveling. A few simple precautions could help protect you and others in your professional and personal life. For more information on avian flu, visit the CDC site:  http://www.cdc.gov/flu/avian/gen-info/avian-flu-humans.htm.
Let me know what you think.   (to add or view public comments click on "Add your Comment" below, or to email Tom directly click here.)