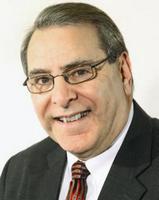 Flat-panel craze: Will you profit?
March 13, 2006
In case nobody's told you, sales of flat-panel TVs are anything but flat. According to a recent report from Strategy Analytics, revenues in this white-hot segment are expected to skyrocket some 180% in the next three years, with sales shooting from $17.3 billion in 2004 to more than $48 billion in 2008.
Since less than 7% of U.S. households have flat-panel TVs, the picture is clear: There's big-picture
opportunity for retailers willing and able to tune into this burgeoning segment. But keep in mind that, on a broad scale, furniture retailers have not earned a sterling reputation for embracing new opportunities.
Even so, a number of furniture suppliers, including Hooker, routinely attend a variety of consumer electronics shows in order to stay ahead of the curve and offer furniture that supports new technologies.
Years ago, I talked to Hooker's Hank Long about what he learned from attending these shows. Last week, we touched base and the senior vice president of merchandising confirmed that he's still going — and still learning — at consumer electronics events.
"I think the opportunity from these flat-panel TVs, as well as from all the related new technology, is the biggest opportunity I've seen during my 30 years in this business," Long told me.
Heads-up retailers such as Circuit City agree. This past January, the retailer analyzed responses from more than 5,000 men and women to a survey asking about flat-panel TV sets. One question asked what, if any, changes they have made or would make to their main viewing room after buying a flat-panel TV. Well over a third said they would change the layout of the room. Another 13.4% said they would buy new seating and/or other furniture.
Not surprisingly, Circuit City, which now sells TV stands and some entertainment centers, is said to be planning much more robust furniture offerings at select stores this year.
Here's the deal: Consumers are going to buy this furniture from somebody. Will it be from you?  (to add public comments click on "Add your Comment" below, or to email Ray directly click here.)