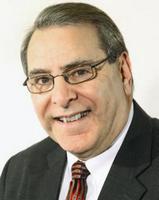 See Keith slay the D.A.S. dragon!
March 7, 2006
Hats off to Keith Koenig, my buddy at City Furniture in Fort Lauderdale, Fla. This guy is a living embodiment of the good-to-great concept. As evidence, look at his latest effort, one literally designed to help sell furniture while also helping consumers create beautiful homes.
Keith recently invested $1 million to develop the Dianne Davant Academy of Design, a program that will eventually be rolled out to all 21 City Furniture stores.
Right now, the "academy" resides in less than 200 square feet of his Wellington, Fla., store. But don't let that rather diminutive size fool you. A huge concept is alive and well within that tiny confine.
As a result of this initiative, consumers can now purchase affordable in-home design consultations, shopping help and other related functions. Prices for the services, which are available at three levels, range from just under $300 to just under $700.
While Koenig refers to the area as an academy of design, I prefer to think of it is a research center funded to win the war against that debilitating consumer condition known as D.A.S.
If you aren't familiar with D.A.S. — my term, not Keith's — it stands for Decorating Anxiety Syndrome. This condition, which has an incredibly high fatality rate for furniture purchases, is easily recognized by the following symptoms: sweaty palms, a sense of dread and hopelessness, dizzy spells, dry mouth and the sudden loss of motor functions, especially those that allow consumers to reach for their  wallets (but not those that allow them to walk out of your store).
While many in our ranks know about this dreaded condition, few have taken the initiative to do anything to remedy it. Sorry, but in my book the no-no-no approach is not an acceptable course of treatment.
Keith, who launched the Academy about three months ago, already is seeing a return on his investment.
Apparently, sales from customers working with the Academy are four times greater than those customers not using the service. In fact, one City designer has already pulled in a $23,000 sale.
Keep up the good work, Keith. May we all do our parts to defeat D.A.S.  (to add public comments click on "Add your Comment" below, or to email Ray directly click here.)