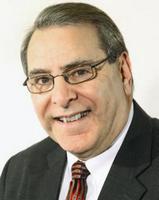 Who says size matters?
May 16, 2005
I know that many believe that at the end of the day, only the largest furniture retailers will still be standing. 
While I acknowledge that some often best and brightest retailers in our business happen to also be the largest, I also believe that there will always be room for well-managed, perceptive and innovative retailers–regardless of size.
Recently, I visited a number of small and mid-sized retailers here in North Carolina.  For the record, they are not only alive and well, but are prospering.  Each store had a common thread of individuality and used that unique selling proposition to grow the business, often in the shadow of larger and theoretically far more formidable players.
Spend time in some of those stores and you will come away with an overwhelming sense of pride that these people have for their businesses.  Similarly, it is obvious that these folks love the business of furniture retailing.
I am also getting the sense that as the big boys of retailing become more involved in bringing in products themselves, suppliers are seeing well-managed small and mid-sized retailers through new eyes.
What do you think?  (to view or add public comments click on "Add your Comment" below, or to email Ray directly click here.)