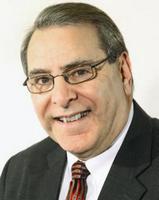 Winning now pattern for F|T
May 9, 2005
If something happens once, you might call it a fluke. If it happens twice, you could label it a coincidence. When the same event occurs a third time, you would be well within your rights to suggest you've spotted a trend.
However, when the event occurs yet a fourth time, I'd call it a pattern.
Having said that, I am delighted to announce that, for the fourth consecutive year, BtoB Magazine has named Furniture/Today as one of America's Top 50 Media Power Players.
Trust me, there are worse things than rubbing shoulders with such prestigious media giants as The Wall Street Journal, The New York Times, Google, ESPN, Business Week, USA Today, Fortune and others.
Among trade publications, BtoB Magazine saw fit to include only 11 titles, including Furniture/Today. What makes this honor even more meaningful to me is that BtoB had plenty of other titles to choose from. Did you know that in trade journalism, there are well over 5,000 titles out there?
In making their selections for the Media Power 50 list, the editors of BtoB evaluated a number of things, including audience, ad revenue and comments from dozens of top industry analysts, media buyers and advertisers. They seek to get the opinions of key players on what truly are the most powerful and targeted business-to-business advertising venues.
After evaluating all the input, a panel of BtoB editors and reporters choose the Media Power 50.
My thanks go not only to BtoB magazine for recognizing Furniture|Today, but to our entire editorial team for their excellence in making Furniture|Today a must read each week. (to view or add public comments click on "Add your Comment" below, or to email Ray directly click here.)