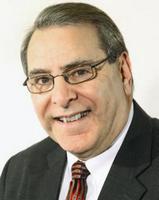 Tupelo builds a better show
March 1, 2006
I've come to know Bill Cleveland well and, in case you haven't noticed, the man is driven. The president and CEO of the Tupelo Furniture Market walks fast, talks fast, thinks fast, smiles fast and quickly finds ways to make good things better.
Take the Tupelo market, which just wrapped up its latest edition. Over the years, the market has gotten high marks for down-home hospitality with free buyer breakfasts, fried chicken dinners and free shuttles.
Buyers love the shuttles because they will take you pretty much anywhere you need to go in Tupelo. Most guys would leave well enough alone. But not Bill. This time around, Cleveland says, the goal of the shuttle service was to be even more liberal in taking buyers where they want to go.
Bill, who must get his spit-and-polish mentality from his days in the military, also wanted to do an even better job of building maintenance, showroom readiness and sales support.
To address those issues, Cleveland last market hired Glenn Ray Harris, a veteran in that arena, to make sure the showrooms and buildings were in tip-top shape. He also persuaded Claude Hartley, who had retired from the market organizing group, to come back as vice president and lead the sales team.
Finally, talk about your Southern hospitality. While getting ready for the just-concluded show, Cleveland discovered the number of buyers needing hotel rooms in Tupelo was greater than the number of rooms available.
How about this for a win-win solution? If reps that already had booked rooms in Tupelo were willing to relinquish them to incoming retailers, the market reimbursed the reps for those rooms and provided shuttle service to and from hotels in outlying areas.
As icing on the cake, a card was placed in the room identifying the rep that had relinquished the room for the retailer.
So, when you saw Bill Cleveland at market, he likely was smiling. So were a lot of other people as a result of his efforts.   (to add public comments click on "Add your Comment" below, or to email Ray directly click here.)