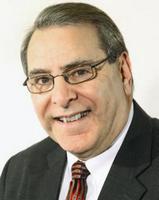 Gennet redux?
May 23, 2005
When Michael Gennet stepped down at Lazar Inds. last month, he hit the pause button on a 40-year career in virtually every facet of the industry, perhaps most notably as chief executive of a major market center.
I strongly suspect that, like many of us who love this business, he won't be able to stay away for long. I tracked Gennet down to find out what his next move might be. He first wanted to talk about Lazar CEO Barry Lazar: "Barry is the visionary founder of the wonderful company I left, and … he will take it to the next level of success."
He stressed he had enjoyed his Lazar tenure but added, "After 40 years in the home furnishings arena, I felt it was time to step back and re-establish my personal priorities."
Michael said for now he intends to spend lots of time with his family. Then what? Based on our conversation, he may launch the next phase of his career as a matchmaker. "With my background and credentials, I think there could be a wonderful opportunity for me to bring emerging manufacturers and target retailers together," he said.
Gennet also was eager to talk about the changing market center landscape.
"As president of the San Francisco Mart, I watched it evolve into a formidable regional market that capitalized on the shift toward Asian imports coming through California ports. I believe the Mart can reinvent itself and become meaningful to the home furnishings industry by featuring designer-level products, innovative accessories and gifts."
Even so, he believes Las Vegas will "quickly establish itself as the new furniture outpost in the West, becoming a real bridge to the Orient."
While Vegas buyers will "be wowed by the glitzy new building" Gennet says they also will realize that, for a while at least, "Vegas is no more than a regional market."
The key to the World Market Center becoming a viable competitor to High Point, he said, is achieving critical mass: "Las Vegas has to reach 5 to 6 million square feet before retailers across the buying spectrum can satisfy their needs…. Reaching that critical mass may be seven to 10 years away."
Don't be surprised to find Gennet back in the industry to watch it all unfold.  (to view or add public comments click on "Add your Comment" below, or to email Ray directly click here.)