Bedding Today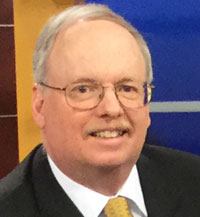 Why bedding retailers, producers differ on issues
March 27, 2006
If bedding retailers were in charge of the world, here's what we'd have:
*  Much shorter bedding warranties. The 10- and even 20-year warranties now being offered by producers are way too long, some leading bedding retailers say. A one-year warranty would be far better, and more in line with the warranties offered by other major consumer products.
*  Fewer bedding line changes. Retailers want to stick with winning mattress models. It's disruptive and costly to retailers to take on all-new bedding lines.
*  Better manufacturer sales representatives. A pat on the back and a box of doughnuts for retail sales associates just doesn't cut it. Retailers are looking for bedding reps who can help them differentiate their product lines on the sales floor, and help them solve problems that may arise.
Those were some of the more provocative points that emerged from a retail panel held during the International Sleep Products Assn. Expo in San Antonio earlier this month. The well-attended session was ably moderated by Don Hofmann, the former Simmons executive, who now is a consultant with Global Nonwovens.
The panel included Mike Eppinger, senior vice president of manufacturing and supply chain at Mattress Discounters in Upper Marlboro, Md.; David Koehler, a regional manager of Havertys Furniture, based in Coppell, Texas; and Steve Stone, president of BedMart in Portland, Ore.
As I listened to their comments, it struck me that their view of the bedding world can be a very different one than that held by most bedding producers. While we ultimately are all serving the consumer, the fact is that producers have their issues to deal with, and retailers have another set.
Take warranties, for example. It's a competitive issue among producers. A producer who shortens his warranty faces being knocked by his competitors for not standing behind his products. And some producers use their longer warranties as points of differentiation.
But the retailers on ISPA's panel said that longer warranties may lengthen the bedding replacement cycle, something that's bad for both bedding retailers and producers.
I'm not sure how to reconcile the differences between producers and bedding retailers. But I do plan to ask some leading bedding producers what they think about these issues.
I'll have the opportunity this week at Furniture/Today's Bedding Conference, which is being held at the Ritz-Carlton in Lake Las Vegas, Nev.
One of our sessions includes a panel of five leading bedding producers. I'll be challenging them with some of the retailers' insights from the ISPA panel. It should make for a lively session. I'll let you know how things turn out.  (to add public comments click on "Add your Comment" below, or to email Dave directly click here.)