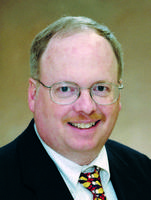 Comfort returns are bad for bedding industry
March 8, 2005
David Perry,
Executive Editor
My recent column on the problems with comfort returns was comforting reading to many of you. Favorable e-mails were the order of the day.
Then there was this: "Have you taken leave of your senses? This column is a real stinker. Since when is the notion of a satisfaction guarantee a bad one? You refer to dire consequences, but give no evidence. Now that I know that a 'comfort return' is a possibility, I will seek that right for myself the next time I buy a mattress. After all, mistakes do get made, and nothing is worse than being stuck with a mattress — and its invoice — that you cannot use."
This was from a marketing guy. The bedding retailers who wrote generally liked my reasoning.
"I couldn't agree more," wrote a retailer in Oregon. "As an owner of a small independent store that carries two of the big S brands, we do a lot of bedding business. Our comfort returns are almost zero. Why? The reason is that I very seldom allow it. By telling the customers that we don't do that, so they will be assured that they will never get a used bed from our store, we turn a negative into a positive."
Wrote a major Midwestern retailer: "You are absolutely correct when you describe the lamentable practice of comfort returns in the bedding business. Furniture and bedding is tough enough to make a profit on. We should not continue a practice which makes profitability even tougher.
"I do challenge your statement, 'Comfort returns are an expensive proposition for retailers and producers alike.' The expense proposition you refer to is much heavier on the retailer than it is on the bedding producer. Most bedding producers do not take back comfort returns and the retailer is stuck with most of the profit hit."
An Ohio retailer: "I, too, wonder where all these returns are landing. Stores cannot throw away a $1,200 set of bedding. Customers will not spend that sum on a used bed. So where are they going?"
 
A New Jersey bedding retailer: "We do not have a comfort trial policy and have not suffered for it. High-volume dealers who do comfort exchanges are flirting with a consumer disaster that sooner or later will occur. Hopefully they will come to their senses and spare our industry another black eye."
Our final word on this topic, at least for now, comes from a California retailer: "Please don't let all those silly retailers who rely on 30-60-90-day comfort exchanges know that they are making themselves look bad! We love to point out that they have no confidence in their sales staff if the store is willing to take back a mistake the salesperson sold them…. We love those stores. Please do not wake them up. Let sleeping dummies lie."
Thanks for sharing your thoughts on this important topic. (email me or comment through our new blog system)