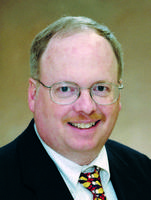 Surprise retail visits yield two home runs, one ejection
November 20, 2006
When your friendly bedding editor visits a bedding store, he has two choices: Pretend he is an ordinary consumer in search of a new bed, or admit that he writes the bedding column you are now reading.
I've done it both ways over the years. Sometimes I like to see what happens when I pose as Mr. Average Consumer. Other times, usually when I'm there on business, I tell the folks who I am.
During a few hours of recent retail visits on Furniture Row in Orange, Conn., I was honest with the bedding stores I checked out, admitting that I was with Furniture|Today. That admission led to two great store visits, and one disappointing experience. One big bedding retailer didn't want me in its store.
But first the good news.
The saleswoman in the Better Bedding store was delighted to see me. She knew Furniture|Today and she knew that we honored her company as a Retail Giant of Bedding at our first Bedding Conference earlier this year. She walked me through the store, talking about the various product lines. We chatted about airbeds and pillows, about mattress protection and retail displays.
We could have talked for a long time, but she had a customer on the phone and she politely excused herself to work with that customer. I completely understand; customers come first.
I also enjoyed my visit to Raymour & Flanigan Furniture. One of the managers personally escorted me to the bedding department, discussed the comfort selling program that retailer employs with its Stearns & Foster and Sealy bedding, and gave me a spirited  introduction to the company's exclusive Body Rhythms latex bedding line.
Another one of the store's managers scored major points with me by telling me that I look smaller in real life than in my picture in the paper. That is one smooth salesman!
I should have ended my surprise retail visits there. But I stupidly entered a Sleepy's store and said I was with Furniture|Today. The woman who greeted me left, apparently checked with higher authorities, and told me that if I wasn't buying I was invited to leave. "So I guess XXX (name of Sleepy's executive withheld) doesn't want me to look around," I said. The woman shrugged.
Sleepy's says in its advertising that it is "The Most Trusted Name in Mattresses." But for some reason that retailer doesn't trust me to look around.
That's not the first time I've been invited to leave a bedding store. Some retailers don't like the press, I suppose. But as I left the Sleepy's store, a question came to mind: Wonder what they don't want me to see?
Thanks to Better Bedding and Raymour & Flanigan for the hospitality. If I was buying a mattress in Orange, Conn., I know where I would shop.