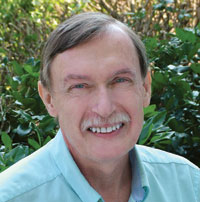 What's next for Furniture Brands International?
May 2, 2008
What's next for Furniture Brands International?
If Sun Capital did indeed win three seats on the board as it claims, the answer could be turmoil.
Furniture Brands, the parent of Broyhill, Lane, Thomasville, Drexel Heritage, Henredon and Maitland-Smith, says it needs until May 20 to verify the results of the proxy election votes that were submitted at this week's annual shareholders meeting. Sun says its proxy vote consulting firm has already counted enough votes to assure a victory for its three candidates.
(Incidentally, this proxy stuff is big business. In its first-quarter earnings report, Furniture Brands listed $587,000 in financial and legal "costs associated with proxy contest," and you can bet Sun has spent a bundle, too.)
So what does Sun Capital win with its victory, assuming it gets verified? It will have three seats on an eight-member board, which constitutes a large presence but not a majority. It would seem like three people might influence a debate but not force a decision.
One thing Sun is almost certain to receive, should its candidates be seated, is information. Sun Capital proposed to acquire Furniture Brands in February but didn't make a specific offer, partly because it didn't have access to non-public information. FBI usually doesn't break out the results of its various operating companies in its public reports, and that would be high on the list of what I'd want to know if I was thinking of buying the business.
The turmoil part would come if that information were to enable Sun Capital to make a firm offer, or if the new board members proposed selling off certain operations that are either poorly performing or would fetch a good price. (With a guaranteed three votes, could Sun somehow get around or overturn the "poison pill" anti-takeover provision at Furniture Brands?)
The new board members also might want to tinker with the restructuring plan that Chairman and CEO Ralph Scozzafava unveiled last year, aimed at transforming Furniture Brands from a holding company into an operating company with more of a unified approach to running its various brands.
With Mickey Holliman's retirement as chairman, virtually all of the company's top management has been replaced in the past 18 months. The new executives were already on the hot seat as they are charged with executing the company's plan and achieving ambitious goals. With Sun Capital's claimed victory, the seats will get a little hotter.