Talking Business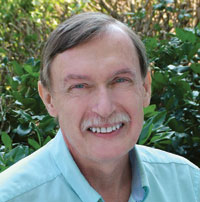 FBI's 'rejection' of Sun Capital bid may be just a starting point
February 27, 2008
If you've surfed the Web looking for stories on Sun Capital's bid to acquire Furniture Brands International, you may have read that FBI "rejected" the bid.
   
That's not quite right. 
   
True, Furniture Brands executives expressed some disdain for the proposal last week from Sun Capital, which said the private equity group wants to acquire the big manufacturer and importer (parent of Broyhill, Lane, Thomasville, Drexel Heritage, Henredon and Maitland-Smith) for a "substantial premium" over its stock price.
   
But FBI officials didn't reject the offer outright. They pointed out, quite correctly, that there was not enough information available to its board members for them to be able to assess it. Sun Capital didn't even state a firm price. It just said it wants to buy the company.
 
Jason Bernzweig, vice president of Sun Capital Securities Group, wrote in the letter to FBI's board, "We are prepared to move forward on an expedited basis to finalize our proposal based on due diligence and reach a definitive agreement and consummate a transaction." 
 
That sounds like a firm offer could be coming soon, in which case Furniture Brands' board could have something to accept or reject, and explain their reasons to shareholders.
 
FBI's response to the proposed offer sounds a little like what you'd say if someone approached you and said he wants to buy your 1956 Chevrolet Bel-Air: "Why should I sell it? I just got it running fine, and if I keep fixing it up like I plan to, it'll be worth a lot more later." It's not a rejection, just a reply.