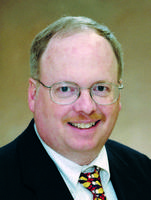 High Point mattress intros include showpiece beds, latex models
October 10, 2013
Big new bedding lines for Broyhill and Thomasville make their High Point Market debuts later this month. So do new high-end models being introduced by Therapedic and Pure LatexBliss. And latex appears poised to gain some ground on retail floors.
Those are just a few of the bedding highlights that will greet buyers shopping the High Point Market. Elsewhere in this issue you will find more details on mattress lines slated for the High Point show in the bedding charts that have occupied my attention for the last several weeks.
The charts are among the most important projects I work on each year. They give our retail readers detailed information on products they will be shopping for in High Point. They shape buying lists and they set the tone going into market.
While it's true that High Point isn't a major introductory bedding market, a number of new mattresses will be unveiled in the Furniture Capital of the World.
I'm anxious to see the new showpiece beds at Therapedic and Pure LatexBliss. Therapedic is topping is its first gel-latex mattress collection, Buoyancy, with the Oceanic model, which retails for $3,999, while Pure LatexBliss tops its high-end Prestige Collection with the Tuileries bed, retailing at $12,000.
I think it's smart for producers to offer beautiful beds that provide an umbrella over their bedding lines. A $199 pillowtop doesn't make much of a fashion statement, in my book.
The Therapedic and Pure LatexBliss beds both feature latex, which a number of other producers are introducing as well. Two new latex lines are at Boyd Specialty Sleep under the Thomasville brand, while Carolina Mattress Guild features latex in its Cool Flex line, and Shifman touts substantial latex layers in its Pure Comfort Collection. Gold Bond has a latex showcase in its showroom, where it is calling attention to its latex beds. And Pure LatexBliss is showcasing a number of its latex technologies with an educational presentation in its showroom.
We do think latex producers have a good story to tell.
Gel is being introduced in showrooms across the market.
Boyd's new Sensura Collection for Broyhill features gel and memory foam beds, while Gold Bond's first hybrid line, the Smart Series, pairs innersprings and gel or gel-infused latex. Jamison has a new high-end gel bed, retailing at $1,999, while Malouf has gel in several of its sleep accessories products. Restonic's hybrid collection, the ComfortCare Signature line, has gel memory foam and gel-infused quilting foam. And Sealy is expanding its commitment to gel bedding with new Sealy-brand gel mattresses.
High Point newcomers Spring Time Bedding and ZZZest both have significant gel offerings.