Sourcing Strategies by Tom Russell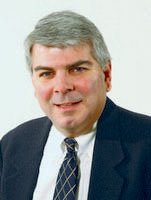 Ikea move could help India's furniture industry
December 3, 2013
A news story by an Indian online news resource recently touted the fact that Swedish furniture chain Ikea not only plans to open its first shop in India, it also plans to source larger items in the country for its worldwide operations.
This pronouncement could be a big score for India's fledgling furnishings industry, whose largest product categories includes rugs, accessories and accent furniture.
In the United States alone, India ranks number nine on the list of top source countries, according to figures compiled by Furniture/Today's research department. For the first half of 2013 it shipped just over $112 million in furniture to the U.S., up 27% from the first half of 2012.
Its largest product segments include miscellaneous wood and metal furniture, areas that likely include a lot of accent and occasional pieces. This was followed by dining furniture and bedroom furniture, which accounted for $6.5 million and $5.5 million in shipments respectively for the first half, compared with the more than $50 million and $26 million in miscellaneous wood and metal furniture, respectively.
These numbers suggest that larger pieces of furniture have a long way to go to catch up to the volume being shipped in smaller items.
Ikea's plans signal an opportunity for the country to show the world it can produce larger wood pieces including bedroom and dining room furniture.
The country likely will have to pass a number of quality, logistics and regulatory hurdles before meeting the needs and demands of the U.S. market. The process could prove slow and frustrating for suppliers, retailers and consumers alike.
But remember it was barely 10 years ago that Vietnam just broke into the list of top 10 countries exporting furniture to the U.S. Today it is ranked at number two, with nearly $1 billion in shipments for the first half.
Will India rise as quickly? And what are its biggest challenges?
Let me know what you think.