Special Order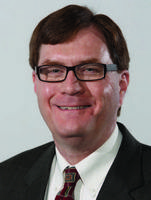 High Point Market economic impact mostly from furniture sales
November 26, 2013
The recently completed economic impact study of the High Point Market already has received considerable attention - notably the headline-grabbing estimate of $5.39 billion in economic activity generated annually by the market.
But the largest component of that estimate - furniture sales made within 90 days of market - has generated little discussion, even though selling furniture is the primary reason some 75,000 people make the twice yearly pilgrimage to High Point.
The study, completed by Duke University's Center on Globalization, Governance and Competitiveness, attempted to quantify furniture sales from market for the first time, and the results were fascinating.
The report estimated that furniture sales accounted for 78.5% of the total economic impact, or about $4.23 billion.
Keep in mind that the estimate used in the study only includes sales by companies whose factories are within a 75-mile radius of High Point, which consists of 22 counties in North Carolina and eight more in Virginia.
In other words, sales by U.S. factories located outside the study area and all sales of imported products were excluded. Why? Researchers were focusing exclusively on the market's impact on High Point and the surrounding area.
The study estimated that furniture sales activity directly employs 13,920 people in the study area, plus another 5,624 people who have jobs in related industries.
In addition, another 6,587 jobs are supported from the increased household spending resulting from the direct and indirect jobs. (Economists call this the induced effect.)
According to the study, upholstered furniture manufacturing is the biggest beneficiary of market sales, accounting for 4,805 of the jobs. Wood furniture manufacturing is next with 2,696 jobs, followed by showcase and partition manufacturing with 1,821 jobs and mattress manufacturing with 1,724 jobs.
The Duke researchers said they derived their estimates primarily from an original Web-based survey of key representatives of market exhibitors. They also used some data from the High Point Market Authority and the North Carolina Department of Commerce.
The Web survey also helped researchers develop more data on vendor spending, which was estimated to have a total economic impact of $451.6 million.
Nearly half of that impact - about $208 million - was for showroom maintenance and repair, while the rest was food services, independent artists, writers and performers, real estate services and a variety of other services.
Vendor spending on showroom rent was broken out as a separate category and had a total economic impact of $94.9 million, according to the study.