Bedding Today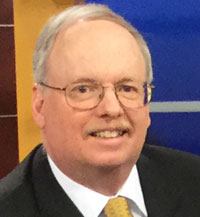 'Duck Dynasty' to the rescue? Redneck market offers targets
November 26, 2013
A
ttention bedding marketers. Are you looking for a red hot brand that touts family values? Do you want to connect with legions of devoted fans of that brand? Are you seeking the "next big thing" ?
If you answered "yes" to any of those questions, you might want to welcome the guys from "America's Favorite TV Family" (so designated by Men's Journal) into Mattressville. Yes, it just may be time to call the "Duck Dynasty" dudes to rescue us from the bedding doldrums.
If you haven't heard of "Duck Dynasty," you haven't been paying attention to America's growing fascination with the A&E show, which features the exploits of a family of Louisiana duck hunters whose company, Duck Commander, makes wildly popular duck calls. Almost nine million viewers tuned in earlier this year when the new season of "Duck Dynasty" debuted. That's a lot of eyeballs.
I admit that the "Duck Dynasty" phenomenon sort of snuck up on me, like a duck coming in below the radar. But when I came face to face with the stars of the show at the High Point Market, my eyes were opened.
Actually, I didn't really meet the guys, but I did see their pictures every day staring out at me from banners in the doors to the Plaza Suites building. (See photo at left.) The photos promoted the "Duck Dynasty" line from Jackson Furniture that took flight at market.
The more I learned about the show, the more impressed I was with the drawing power of these duck hunters. Some of my industry friends who watch the show told me it promotes family values; this family eats together and says grace at dinner. A profile on the show in Men's Journal declares: "It's good and clean and there's no swearing, no sex, and no broken marriages."
But would a "Duck Dynasty" mattress line get off the ground in a bedding market ruled by women? Yes, that's the key question. Women are certainly drawn to family values, and the "Duck Dynasty" family does a better job of modeling traditional family values than many other families featured on television.
But another play might be to forget about the ladies and take dead aim at the male redneck market. Yes, men buy mattresses, too. And a lot of men are enjoying the rise of this "Duck Dynasty."