Editor's Desk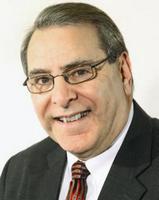 Consumers crave sales, events
November 26, 2013
If you've been watching the news, you know that retail giants including Walmart, Kohl's and others are predicting holiday sales soft enough to make the case that limp may be the new firm.
How soft? Hopefully not to the point that Black Friday is renamed Bleak Friday, but like it or not, fewer consumers are shopping the aisles of big-box discounters.
In fact, Walmart recently linked its third consecutive quarterly sales decline to fewer shoppers in the store.
Kohl's, which also recently posted a quarterly loss, announced it was going to boost spending on advertising in order to attract more shoppers into its stores this holiday season.
Some observers have been quick to pin the diminishing foot traffic, and subsequently smaller consumer spends, on things like protracted sluggish job growth and the impact of higher payroll taxes, but I wonder if that may just be part of the story.
I think what's also happening is that retailers are losing a deadly game called, Who blinks first?
Here's how it works: Retailers attempt to lure shoppers into the store with a big sale. If consumers bite, come in and buy, they blinked first, and the retailer wins.
If not, the retailer ups the ante by slashing prices even deeper. When those price cuts become deep enough, consumers flock to the stores and buy all the items on sale. Then, the retailer wins, or does he simply end up selling more units for less profit?
And have we gone too far down the deep-discount highway to find an off ramp?
Perhaps the answer for retailers is to integrate a coupon, a sale event or a significant discount as a way not only to get them into the store, but as a means to keep them coming back.