Bedding Today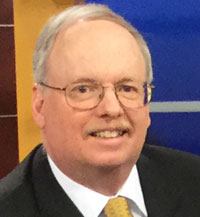 Specialty sleep not special; innerspring segment surges
November 19, 2013
The specialty sleep category isn't looking so special these days. That much we know. What is harder to determine is if this traditional high-flying category can regain some its past magic.
The latest bad news for the specialty sleep segment came from the September Bedding Barometer report, just issued by the International Sleep Products Assn. That report, which presents the performance of 15 U.S. mattress producers that accounted for 70% of total units last year and about 79% of the wholesale revenues of the full market, paints a dreadful picture for specialty sleep. It shows that specialty mattress units plunged 13.9% in September, while the dollar value of specialty mattress shipments dropped 9%.
In contrast, innerspring mattress units were in positive territory, up 0.9% in September, while the dollar value of innerspring mattress shipments was up 9%. So innerspring units were 14.8 percentage points better than specialty mattress units in September, while innerspring mattress dollars were a whopping 18 percentage points higher than their specialty counterpart. Those are stunning figures.
True, that's just the September snapshot. But the year-to-date figures, while not as dramatic, are markedly in favor of the spring segment. For the nine months ended in September, innerspring mattress units are up 2.2% and are 8.2 percentage points higher than specialty mattress units. And innerspring mattress dollars are up 7.7% and are 11.9 percentage points higher than specialty mattress dollars.
The ISPA September report also includes monthly breakdowns on innerspring and specialty shipments in July and August, and those figures cloud the picture a bit.
They show innerspring units and dollars pummeling specialty sleep in July - innerspring mattress units were 25.2 percentage points higher than specialty mattress units - but reveal specialty mattress units returning the favor in August, posting a stronger performance than innerspring mattress units by 9.1 percentage points.
That seesaw performance by specialty sleep is not a good sign for the category. And it's significant that specialty mattress units were down by double digits in two of three months in the third quarter.
Innerspring producers say hybrids are accounting for the strong showing turned in by the innerspring segment this year. Another factor is the emphasis on promotional bedding price points being pursued by some major producers and retailers. Please tell me how a $199 pillowtop is a good thing for the industry.
Another factor is that specialty sleep majors have not figured out how to recapture the soaring growth they once enjoyed. Some analysts say those salad days are gone forever.
The benefits of specialty sleep are too substantial to write off future growth prospects in that segment. Those beds enjoy high consumer satisfaction rates and generally deliver high sales tickets, a powerful combination.
But, overall, the specialty category has lost its spark lately, as the ISPA figures make clear.