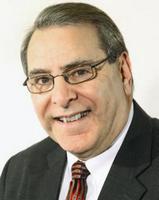 Designer aims to create domestic line
November 18, 2013
Sometimes you hear a story that simply leaves you scratching your head in disbelief. Last week, I heard one from a furniture designer named Austin Rese.
Austin is a man on a mission to launch a new lifestyle line of home furnishings. But before you yawn and turn the page, let me add this twist: He intends to bring this line of home furnishings to market from materials sourced only from the United States.
Like so many others in our industry, Rese has been troubled by the staggering loss of U.S. jobs to overseas production. But unlike most of those participants upset by the loss of American manufacturing jobs, Rese has decided to do something about it.
When we spoke, he shared his vision for Valor American Home, the name he's chosen for his new lifestyle brand of domestically made home furnishings. As he explained, the family of products will include case goods, upholstery, lamps and rugs.
He stressed that in an industry that has experienced a loss of over 100,000 jobs in the past decade this brand will not only support but celebrate the talents of the American artisan. He believes that thousands of Americans will potentially benefit from the creation of this new brand. "From the farmers growing the cotton and herding the sheep to the artisans making the product to those involved with the marketing, packaging and shipping, this will be an exclusive American-born brand," he explained.
He added that the goal is to have the line eventually include floor coverings, furniture, upholstery, lighting, dinnerware, domestics, wall art and accessories. And with the future of the environment front and center, all of the goods will be of sustainable manufacture.
So, why am I in disbelief? With so many elected officials and lending institutions clamoring for the return of U.S. manufacturing, Rese maintains that while he gets standing ovations presenting his concept to legislators and lenders, his requests for financial support have been met with a silence so profound as to be deafening.
That sounds wrong, at least to my ears.