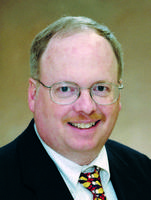 Bedding offers big premium on furniture store floors
November 14, 2013
The 2013 Furniture Store Performance Report, one of the many exclusive reports provided to you only by your friends at Furniture/Today, once again underscores the importance of bedding for furniture stores.
The good news here, and it remains extremely good news for furniture stores everywhere, is that the bedding segment continues to give back far more than it takes, a rarity on furniture store sales floors.
The report, in a special section in our recent High Point Opening Day issue, presents a snapshot of how key product categories are faring this year on furniture store floors. Bedding is at the top of the list, accounting for 9% of selling space but generating 13% of sales. That 4 percentage point gap is the premium - the extra revenues - that bedding bestows on furniture stores.
Only two other categories offer a premium to furniture stores, and those premiums are far lower than the one paid out by the bedding segment. Motion chairs boast a 1 percentage point premium; that category accounts for 5% of selling space and 6% of sales. And decorative accessories account for 3% of selling space and generate 4% of sales - another 1 percentage point premium.
The single biggest category in furniture stores - stationary upholstery - accounts for 23% of selling space and the same percentage of sales. In other words, you get back in sales what you devote in selling space. There is no premium there; that category is merely holding its own.
Some product categories actually offer what I call a penalty: They give back in revenues less than they take up in selling space. Motion upholstery is in that group: It commands 12% of selling space and generates just 10% of sales. And master bedroom, which accounts for 15% of selling space but generates just 12% of sales, is another. They are underperformers.
What does all this mean for furniture stores? Easy. Add more mattresses to the sales floor. This is like putting money in a high-yielding savings account. Superior returns are guaranteed.
And the 13% mattress sales figure provides a nice benchmark for furniture stores. Yes, that's the average share of overall sales generated by the category. Some furniture stores are generating almost 20% of their sales with bedding, while others lag far behind. But 13% is a good target figure to shoot for. If your furniture store is not there, you need to develop a bedding growth plan and add more mattresses.
There is power in the numbers in the 2013 Furniture Store Performance Report. How will your furniture store use those numbers? We would humbly recommend you look at the superior return offered by mattresses and let that category help boost your revenues.