Editor's Desk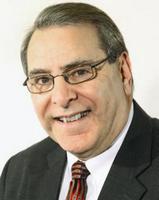 I met the future of our industry
November 4, 2013
The recently completed High Point Market gave the industry a chance to preview thousands of new products, some of which may become bestsellers. But I am here to tell you that sometimes our industry's future best sellers are not made of wood, fabric, foam, metal or glass. Instead, the future best sellers I spotted during market were 10 intelligent and driven young men and women who have earned the right to be recognized as Moh Scholars.
In 2001, industry leader Larry Moh established the scholarship to honor his wife, Celia. The goal is to recognize and support the academic endeavors of a select group of preeminent undergraduate students enrolled full-time in home furnishings programs.
During market, I had the pleasure of visiting with this year's winners. If you had been with me, any concerns regarding the issue of bright young people being interested in our industry would have been put to bed. The passion, energy and dedication this group has for the home furnishings industry was very clear.
Hazel Chang, for example, said her goal is to work with children and young adults using interior design as a means to manipulate the environment in order to capitalize on their abilities.
James Ellis intends to create designs that celebrate sustainability. Evan Fay wants to design furniture; Stacy Folker, meanwhile, plans to open a design-build furniture studio.
Casey Gloster plans to bring his education in industrial design to our industry. Sarah Kakol told me she would like to get into the retail side and hopes to someday own a furniture boutique/bakery.
Jessica Rose wants to pursue a career in supply chain and logistics. Catherine Ruvolo is studying interior design and has already interned at Miles Talbott.
Danielle Souder is studying industrial design and hopes to be able to design furniture and products that empower people living with disabilities.
Angela Truehill will soon earn her degree in industrial design with a minor in business administration.
I met the future of our industry. You should too.