Bedding Today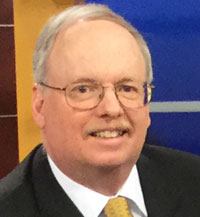 ISPA predicts future bedding growth, but fourth quarter's murky
November 4, 2013
There was some good news at the just-completed High Point Market about bedding's prospects in the coming years. Actually, we should say some good predictions, courtesy of the forecast panel at the International Sleep Products Assn.
In its October forecast, the panel sees modest growth this year, better dollar growth next year, and stronger unit and dollar gains in 2015. That growth would be welcome.
In the nearer term, we heard positives and negatives in High Point about bedding's prospects for the rest of this year.
As we noted in a column a few weeks ago, the fourth quarter is by far the weakest quarter of the year for bedding shipments, according to ISPA numbers. And, thanks to the idiots in Washington who recently shut down the federal government, the quarter did not get off to a good start.
One insider told us the economic damage caused by the shutdown won't be quickly repaired. "It's not like turning on a spigot," he said. "It will take time."
Nevertheless, we saw some producers rolling out aggressive promotions for the fourth quarter, and we heard that retailers are planning to get behind those promotions. We liked what Sealy CEO Larry Rogers told us about not surrendering to market conditions but instead working hard to create better business.
Traffic in mattress showrooms was generally light. "High Point is not a mattress market," one longtime bedding exhibitor commented. But there are opportunities in High Point for bedding producers. As is often noted, the quality of the buyers is high.
On the product side, there was more talk about gel, hybrids and latex, sometimes in the same beds. Gel continues to be a buzzword, and more producers jumped into the hybrid category, which clearly has plenty of wind in its sails. And several producers showed new latex beds, touting the resilient, lifting feels those beds offer.
We missed not seeing Bob Sherman in the Serta showroom, but that producer reported it continues to gain share and is up significantly for the year.
Already the industry is looking to its major marketing event: The January Las Vegas Market. There is talk of major introductions that could provide a shot of excitement to the entire industry. Some companies are already making plans to preview Las Vegas products with key retailers.
On our end, we expect another blockbuster bedding market in Las Vegas. The stakes with new lines are high as producers seek to gain an edge over hungry competitors. There is much to be gained with an introduction that catches on broadly at retail.
We will begin our Las Vegas preparations soon. And so we will offer this first notice to you: Your deadline for getting us your Las Vegas mattress and sleep accessories news is the end of December. The clock is ticking.