Bedding Today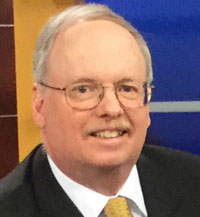 Top Bedding Stories for 2013? Healthy hybrids, leadership changes among major happenings
December 12, 2013
As the calendar turns to December, this is a good time to take stock of where we've come as an industry this year. The answer, from a purely numerical point of view is: Not very far.
The up-and-down industry performance trends continued this year. September was down, slightly. October was up. Through the first 10 months of the year, units are up just 1.6%, while the dollar value of bedding shipments is up 2.0%. Those figures are from the monthly Bedding Barometer reports issued by the International Sleep Products Assn.
As ISPA likes to note, those figures may not reflect the performance of the entire industry. But as I will add: They are the only figures we have on monthly bedding performance and are thus closely followed by bedding analysts. And they do show the industry growing, albeit slowly.
I have to admit that I thought 2013 would be a stronger year than the one we are experiencing. But our toxic political climate is not helping anyone. And the economy just remains too shaky to fuel strong, steady growth.
It was not a good year to be a bedding leader. We saw two Top 15 leaders leave their companies this year, a relatively high rate of turnover in bedding's upper-tier leadership suites, where bedding veterans rule the roost and usually remain in place for years.
Bob Sherman's exit at Serta caught everyone by surprise. He and his wife, Barbara Bradford, who also left, were the heart and soul of Serta. A high-level search for a Serta president is under way. That leader has extremely large shoes to fill.
Another Top 15 departure came at Southerland, where CEO Steve Russo said he wasn't able to transform the company into a new business model, and resigned. Bryan Smith, a longtime Southerland executive, remains as president.
Another high-visibility departure came the other day at Dormeo Octaspring, where Chris Henning exited the company after just a 16-month run. Jon Stowe is CEO of a revamped Dormeo business unit.
On the product side, gel was cool in specialty sleep sets and in innerspring lines. Hybrids gained ground, giving innerspring producers something to smile about for a change. The latest ISPA figures show specialty sleep slumping while innerspring bedding shines.
Branding remains vital. Witness the new HGTV Home Sleep Collection that was just announced by bedding veteran Scott Miller and Art Van Elslander, the iconic retailer who leads Art Van.
We believe the sleep accessories segment remains on the ascent, with adjustable bed bases becoming more important on a growing number of retail floors. There are several well merchandised, colorful pillow lines on the market, and more are on the way next year. And there are also new mattress protection offerings that should help that category remain a vibrant one.
We also see an increasing commitment in the industry to public relations programs. The fact is, the PR bar has been raised significantly in recent years as bedding and sleep accessories producers work hard to stand out in an increasingly competitive landscape. Companies that are out of sight may also be out of buyers' minds. That's not a good place to be.
Next week we'll take a look at what the new year will bring the bedding industry.