Editor's Desk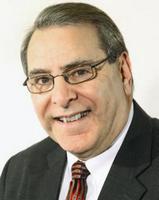 Technology can cut two ways
February 19, 2014
In today's pressure-cooker world, consumers, including yours truly, are demanding more from every type of experience and nowhere is that more evident than at retail.
Today's shopper is not only intelligent and informed, she also knows what she wants, how she wants to access it and who she wants to buy it from.
Technology is playing an increasingly important role in the shopping process, allowing her to research, comparison shop and even buy at the touch of a button on her smartphone.
But that same technology can be a two-edged sword that has the potential to quickly sever the relationship between a shopper and a retailer.
Take the whole notion of social media as an example. As most of you know, I am an avid musician and enjoy buying guitars. I recently purchased a fairly expensive guitar from one of the top two domestic manufacturers.
Long story short, when the guitar arrived, I was disappointed in what I felt was subpar workmanship.
The manufacturer has a very popular page on Facebook. I left a post that began with me telling the company how enamored I've been with its products over the years. I then mentioned my most recent purchase from them, explained what I perceived as the problem and concluded by asking for some direction on how we might resolve the problem.
An hour later, my post had been taken down from the site and now, some seven business days later, I am still waiting for a simple acknowledgement to my post.
I think that I am like most consumers in that when I have a complaint, the first thing I am looking for is a simple acknowledgement that my issue is now on their radar.
The second thing I expect is some kind of follow-up from the company that would provide me with the opportunity to have a dialogue about the problem, including what our options would be to remedy the situation.
But when a consumer has an issue, communicates that issue politely on the supplier's website or Facebook page, then hears nothing for days, we shouldn't be surprised if that consumer uses that technology to tell the world - or at least his or her part of it - that the experience left them on a sour note.