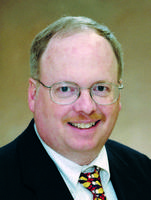 Prana, Juel, SensorPedic lead Vegas newcomer list
January 24, 2014
PranaSleep is bringing its high-end bedding line, the No. 1 brand at Florida-based City Mattress, to the Las Vegas Market this week.
Also debuting in Las Vegas is Juel Sleep Solutions, part of the Noel Group family of businesses, which is showing a new specialty sleep line with engineered foam cores. And SensorPedic is bringing new sleep accessories lines to its first Vegas show.
Those are three key bedding newcomers that should generate some excitement at the upcoming market, a bedding-heavy affair that keeps adding mattress and sleep accessories companies. Here's a quick look at some of the newcomers.
PranaSleep, like City Mattress, is owned by the Schiller family. Stephen Schiller, CEO of both companies, said PranaSleep was launched 10 years ago to fulfill unmet needs in the high-end bedding market. The line was an immediate hit at City Mattress, he said.
PranaSleep, showing in World Market Center C-1564, is offering exclusivity to a handful of retailers, Schiller said.
Juel Sleep Solutions is headed by Jim Roberts, a former Sealy executive, who showed me the new line earlier this month when I drove to Juel's headquarters in Zebulon, N.C., just outside Raleigh. The EvenCool Core in the mattress line is a cleverly designed support system.
Juel is showing in the Specialty Sleep Assn. showroom, WMC C-1565, which is also hosting Vegas bedding newcomers SensorPedic, Royrack Co., Simply Silver Pillow, Bio-Textima, and Danican.
SensorPedic is part of Soft-Tex, a New York-based sleep accessories provider. The SensorPedic brand, launched in 2008, offers pillows, mattress toppers, mattresses and other sleep and support products. A number of new SensorPedic lines are being introduced in Las Vegas.
Royrack Co., based in Germantown, Wis., is showing its Select-a-Mat, a mattress display and storage system that is easy to operate and helps retailers maximize their floor space. President Roy Konrath says the system will enable mattress retailers to "dramatically increase" the number of mattresses on their floor without increasing square footage.
Simply Silver Pillow is introducing its Natural Hybrid Down pillow, a dual chambered design with duck feathers surrounded by down and fiber, enclosed in 100% down proof cotton. The pillow uses Sanitized Silver and is antimicrobial and antibacterial. Simply Silver pillow protectors are also offered. The pillows are produced by the Hanseatic Bedding Products Co., based in Germany.
Bio-Textima, from Hungary, is introducing its VitalWood wooden coil spring, which it says has been successfully marketed by bedding retailers in Europe and Asia. Its sleep sets also include latex, wool and cotton.
Danican, the U.S. branch of Forsco Group, is bringing Danish-designed products to the U.S. market. Its line includes memory foam pillows and memory foam and encased coil mattresses.
Another Vegas bedding newcomer is Innovative Standards, which is showing its Amazing Bed, a deep tissue massage bed, in the Ergo Bedroom showroom, WMC A-219.
This list of new bedding players demonstrates yet again the dynamic nature of the mattress category these days.