An Insider's View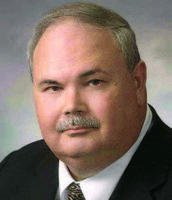 Our furniture industry stocks are pretty impressive
December 31, 2013
There is great news and there is really bad news, both among the public furniture stocks.
The great news is that investors like us. They really, really like us. In the last year the total share value of eight of the largest furniture stocks (Bassett, Ethan Allen, Flexsteel, Hooker, La-Z-Boy, Stanley, Culp and Havertys) has risen 49%. Again, in one year. From Dec. 1 of 2011 to Dec. 1 of 2012 the gain was 39% and the years before that were 17% and 8%. Don't ask the number from 2006 to 2009. You don't want to know.
From the lowest value the industry experienced in the spring of 2009, this group of furniture stocks has grown a remarkable 461%.
Some individual stock performances have been truly awesome, too. In the past year, La-Z-Boy is up 96% and Havertys is up 74%. Since the recession trough in the spring of 2009, Bassett is up 16 times and La-Z-Boy more than 30 times. One hundred dollars invested in La-Z-Boy in mid-March 2009 would be worth $3,043 now. I hope you invested!
Yes, while consumer- and housing-related stocks are popular, these companies are also delivering big profits. Just in the last several weeks, Havertys, La-Z-Boy, Flexsteel and Bassett have all reported excellent results by almost every measure.
The truth is that these stocks are outperforming our industry as a whole. Although the furniture sector is growing, it is just not growing fast enough. Keep in mind that these high stock prices imply that your company is worth more, too, because the public shares are a factor in valuing private business.
One reason these numbers look so good is that the late Furniture Brands is no longer among the public companies. Ignoring the recent price of 17 cents per share, which is most likely wishful thinking, the stock price the week before the bankruptcy filing was 54 cents.
Remembering that Furniture Brands used a one share for every seven outstanding reverse stock split earlier this year, a year earlier its stock would have been $51, so it declined 99% in about the same period our universe rose in value 49%.
Thank heavens the government's Pension Benefit Guaranty Corp. will pay the benefits of current and future Furniture Brands employees, once it exits bankruptcy.
One day, I hope someone writes a true story of what happened in St. Louis over the last couple of decades. Thousands of us would like to know.