Bedding Today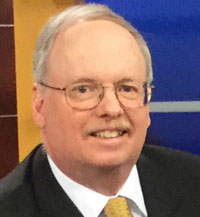 Specialty sleep sank in 2013 but can bounce back
February 26, 2014
Something extraordinary happened in the specialty sleep arena last year.
For the first time since the International Sleep Products Assn. began breaking out innerspring and specialty mattress figures (in 2004), specialty sleep mattress units and dollars declined in a non-recession year.
And for the first time ever, the innerspring category grew in units and dollars when the specialty category declined.
We do need to add a qualifier here. Those record-shattering trends are based on preliminary figures for 2013 recently released by ISPA. Final figures won't be available for a few months. But we would be greatly surprised if those trend lines don't hold true to form, as the figures come from a sample of companies that in 2012 accounted for 70% of all units and about 79% of the total dollar value of bedding shipments.
Those figures show innerspring mattress units outperforming specialty mattress units by 10 percentage points, and innerspring mattress dollars outperforming specialty mattress dollars by 12.4 percentage points. Those are wide margins.
Why the big wins for innersprings?
Hybrid sleep sets are a big part of the story. Those beds combine innersprings and specialty foams. ISPA doesn't break out hybrid sleep sets as a separate category, something that would be impossible to do, as one man's hybrid is another man's traditional sleep set. So there is no telling exactly how much hybrids are responsible for the innerspring resurgence.
On the negative side of the ledger, specialty sleep sets have clearly hit the wall. It should be noted that specialty beds are often premium products retailing at $1,000 and above, and some say the higher-end bedding market, in particular, is suffering of late. Other specialty sleep issues include reduced advertising and ineffective marketing, analysts say.
Can specialty sleep turn the corner this year?
Some producers believe it can. Simmons President Tony Smith is predicting a rebound.
"Innovation is what has driven the specialty sleep category, and we'll see a return to innovation in 2014," he told us earlier this year. Added Andrew Gross, senior vice president of Serta: "We see a rebound in the specialty segments in 2014 as we expect significant innovation in this segment from both Serta and other manufacturers."
Now that we've seen new specialty products from Simmons (ComforPedic iQ is a self-adjusting mattress that won rave reviews in Las Vegas) and from Serta, which has revamped and upgraded its industry-leading iComfort gel memory foam line, we understand the specialty sleep optimism expressed by Smith and Gross before the blockbuster Las Vegas Market got under way.
Tempur-Pedic dramatically upped its game in Las Vegas with the introduction of seven specialty beds offering exciting new looks and designs. And Sealy's revamped specialty Optimum line also had a strong debut.
Since history can be of no help to us in predicting future specialty sleep trends, we must let the sales trends this year tell the story. Specialty sleep appears poised for a rebound based on a slew of strong introductions. But the hybrid story is resonating with consumers.
It will be an interesting battle to watch.