Sourcing Strategies by Tom Russell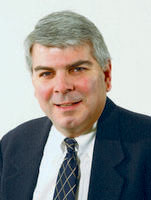 Chinese labor increases, currency fluctuations remain a challenge
February 27, 2014
A recent news article on Woodworking Network.com states that the Chinese wooden furniture industry saw growth in 2013, albeit slower than in previous years.
I've included a link to this story below for more details.
http://www.woodworkingnetwork.com/wood-market-trends/woodworking-industry-news/production-woodworking-news/Chinese-Wooden-Furniture-Industry-to-Reach-963-billion-by-2018-247411601.html#sthash.2BguhINc.dpbs
This should come as no surprise given the challenges that all industries in China are facing of late. For example, government-mandated wage increases are putting pressure on many manufacturers to find ways to lower costs. This is certainly one way to keep a lid on price increases, but obviously will continue to be a challenge as labor costs continue to rise.
Another issue to keep watching is the fluctuation in the Chinese currency, the renminbi. Last year, the exchange rate was about 6.3 renminbi to the dollar. Today, it is 6.12, which means Chinese-made product is getting more expensive. This too, will force manufacturers and importers to achieve better efficiencies in manufacturing to lower or at least stabilize costs. Otherwise, they will have to put more style or other value-added features in the product.
Furniture/Today will be covering this issue heading into market, so look for articles in our print edition and website, www.furnituretoday.com, in the coming weeks. On that note, we want to hear from you. How has it affected your sourcing, pricing or product development efforts?